In ten years, a baby grows up to be a fairly independent person, closer to a citizen than a diaper. In ten years, Twista has grown from a startup to a company that has been used by nearly two million people. Twisto has only grown because of our customers and our Twisto team.
Year 1
We didn't believe it. In 2013, half of the people in the Czech Republic who shopped online paid for their goods by cash on delivery. Can you imagine? You're shopping online, but you're paying with cash. We couldn't get our heads around it, so we came up with Twisto Pay. Simple payments on e-shops.
Year 2
At first, there were only five of us. Michal, Lukáš, Viktor, Honza, Martin and Michal. At the end of the second year, twice as many. But we were still doing most things very simple. And we still cared about one thing - that customers could shop online comfortably. We paid for them, they looked at the goods at home and only then they paid us. We just had to figure out who to provide our service to and who not to. Otherwise, we'd have lost a lot of money. And that's why Nikita was created. A program that can assess a customer's credibility almost instantly. We're really proud of Nikita.
Year 3
We've moved on. And we innovated. Like Twisto Snap. You know? You simply snap a picture of an invoice or a receipt and our service pays it for you. We're in the 21st century, so why not pay like in the 21st century ?
Year 4
We made an account for our customers where they had all their orders together, an overview app and we sent a notification through the app after each payment. So that customers had all their payments under their thumb. We thought that they could pay through Twisto not only online. So we came up with the Twisto card. It was a lot of work, we had to learn a lot of things from banking. But it was worth it.
Year 5
We got big foreign investors and with 5 million euros to expand abroad. We chose Poland. It's four times bigger than the Czech Republic, so four times more challenging.
Year 6
We were among the first to have Apple Pay in the Czech Republic. And that was a reason to leave the wallet at home. We also launched Twisto Split, a feature that makes it convenient to split bulk payments. What's more, Hospodarske noviny rated our exchange rate for the Twisto Premium plan as the most favorable, and Forbes magazine ranked us among the 10 most promising startups on the market for the second time. And we also attracted more foreign investors. Initially, they didn't believe that something so good had been created in the Czech Republic:-)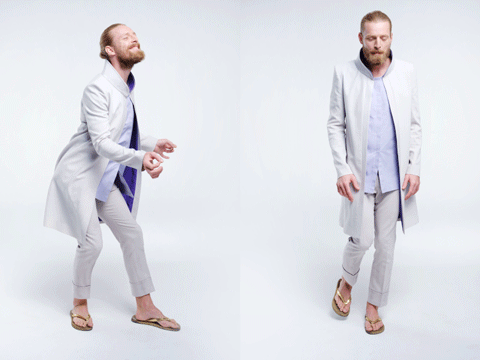 Year 7
This year was hard for everyone. We were off to a great start. We picked up a lot more customers in Poland than we expected. We were going to Romania and had a great galactic party. Because Captain Twistar Galaxy landed in the world and he really loved our payment and made it fit for the galaxy. Only… you know what happened. Only… you know what happened. All our plans were eaten by a small organism. It was called the coronavirus.
Year 8
In March 2020, we moved into our homes, where we continued to work hard. It turned out that this change had no effect on our work. On the contrary. We all look forward to seeing each other in person a couple of times a week, and the rest of the days we work quietly at home. For parents whose children were at home rather than at school, it was even a necessity. The Covid pandemic accelerated a lot of processes throughout e-commerce, which grew incredibly, and with it Twisto. By the end of the year, Twisto was bought by Australia's Zip. It's in the same business, but globally, and its corporate colours are purple like Twisto. Coincidence? What do you think?
Year 9
In other news, Pay in 3. You buy and pay in 3 increments with no increase and for 0 crowns.
Year 10
Our Purchase by thirds makes us happy. We already have it in a version without registration. In the middle of the year, people have already used it on 500 e-shops and can buy festival tickets for example. Well, isn't that a good celebration?
What's next? We've got plans, but MOSTLY! We have our team and our customers. We're still writing about our future together. Thank you!